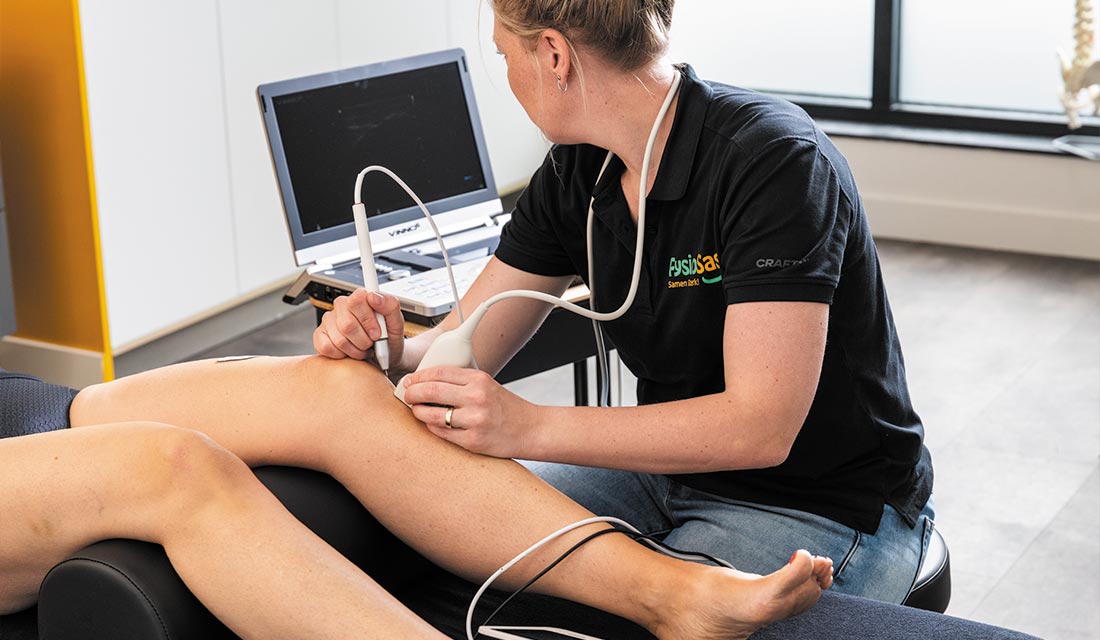 Loop je al maanden of zelfs jaren rond met peesklachten en helpt geen enkele behandeling? Echogeleide Percutane Electrolyse – kortweg EPTE – is een behandelmethode voor peesklachten die al langer dan 3 maanden aanhouden. Hoe het werkt? Door middel van een echo brengen we de pees goed in beeld. Op deze manier kan er heel precies een dun naaldje worden ingebracht in het geïrriteerde deel van je pees. Hierop wordt een lage intensiteit stroom gezet. Zo wordt gezond weefsel ontzien, maar worden er in de pees wel een aantal processen in gang gezet die leiden tot weefselherstel en uiteindelijk dus minder pijn! Al na de eerste paar behandelingen kunnen je klachten afnemen. Na 5 behandelingen evalueren we samen de resultaten en kijken we of en waar we nog vooruitgang kunnen boeken. Voor een EPTE-behandeling worden bij FysioSas geen extra kosten in rekening gebracht. Onze vaste prijzen vind je onder tarieven.
EPTE kan toegepast worden bij:
Hielspoor / Fasciitis plantaris
Tenniselleboog
Pijn in kniepees
Achillespeesontsteking
Peesirritatie in schouder
Heb je klachten en wil je een afspraak inplannen?
Plan online je afspraak in!