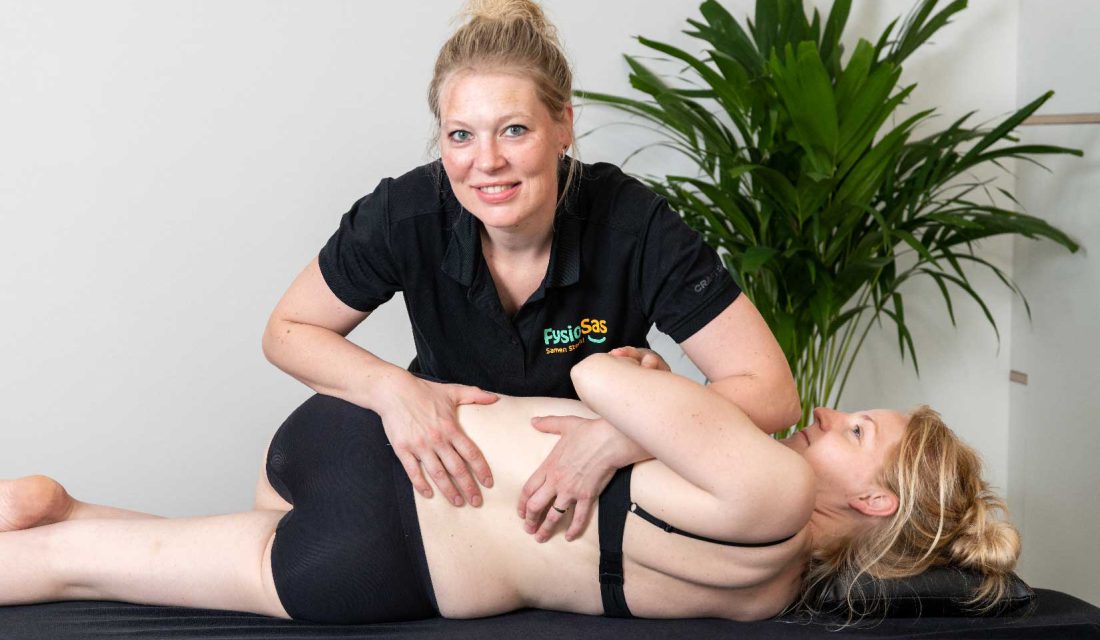 Als specialist op het gebied van manuele therapie, weten we bij FysioSas alles over de bewegingsmogelijkheden van gewrichten en in het bijzonder de wervelkolom. Manuele therapie ziet het lichaam als één geheel waarbij elke (kleine) verstoring invloed kan hebben op de rest van het lichaam. Zo kan manuele therapie bijvoorbeeld van toepassing zijn bij rugpijn met uitstraling naar de benen of voeten, of nekpijn met uitstraling naar armen of handen. Een manueel therapeut kijkt dus niet alleen naar afzonderlijke spieren en gewrichten, maar ook naar je houding, de manier waarop je beweegt en de verbinding tussen de verschillende lichaamsdelen. Ons doel? Je bewegelijkheid vergroten en je houding verbeteren om daarmee je klachten te verminderen. Hier werken we aan in onze fysiotherapiepraktijk in Heino, maar ook door je oefeningen mee te geven voor thuis.
Manuele therapie kan uitkomst bieden bij:
Gewrichtsklachten in je hele lijf
Rugpijn
Schouderklachten
Heupklachten
Nekpijn
Hoofdpijn
Zenuwpijn
Ribklachten
Kniepijn
Elleboogpijn
Voetpijn
Pijn in enkels
Heb je klachten en wil je een afspraak inplannen?
Plan online je afspraak in!